Welcome to the Brockway Schools & Community Education Foundation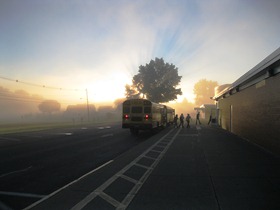 The foundation is an independent public charity dedicated to encouraging community-wide participation and philanthropy in order to enhance and expand enrichment opportunities for all students in the Brockway Area School District. Our mission is to have a high level of innovation in supporting students and staff.
The foundation has two funding mechanisms; Educational Improvement Tax Credits (EITC), and Tax deductible contributions. The EITC program makes it affordable for eligible businesses to contribute to the education of BASD students. Businesses may receive up to 90% of the value of their donations. Tax deductible contributions may be made by any individual or corporation. Examples of these contributors may be Alumni, class gifts, memorials or estates.
Even though this is the first year in existence, the foundation is already assisting 42 students who are currently enrolled in dual enrollment classes. Three local artisans are also scheduled to work with students at the elementary and secondary level. Two of the artisans would be in the visual arts area and one would be in the English area.
Looking forward to next year, the foundation would like to also include i-Pads, mini-grants for teachers and possible Advanced Placement (payment for "A" grades on tests). If you would like to learn more about the foundation, EITC business tax credits, or personal tax deductible contributions, please call the school district at (814)265-8411.